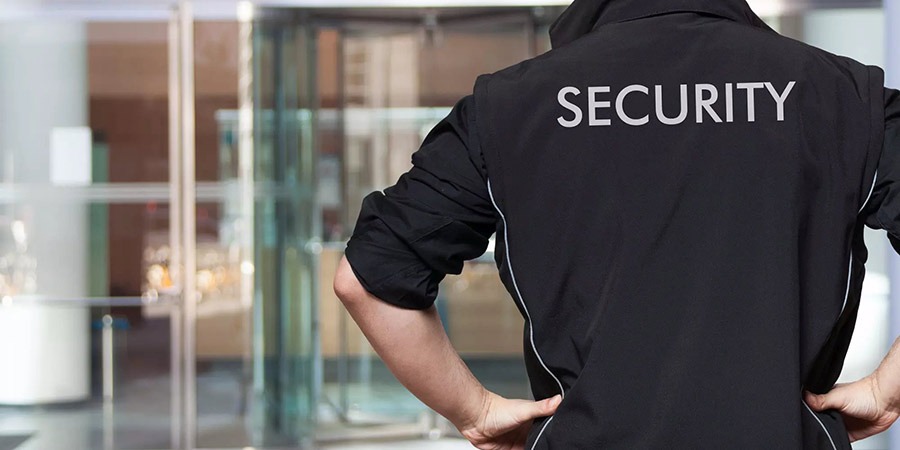 Commercial high-rise buildings offer a few special challenges in security. You want to make it easy and pleasant for visitors, employees, or tenants to access the building, yet ensure safety by keeping unwelcome visitors out. Active Security offers the security experts you need for interior and exterior protection.
Providing a Professional Appearance
Security is often the first face visitors to your building see. You'll find that every security professional sent to your location represents your corporation well. All personnel conduct themselves as if they were part of your organization. The uniforms look sharp and well-suited for the job at hand.
Access Control and CCTV Monitoring
We help control access to areas of your high-rise building that are for designated personnel only. Our security experts handle all of the CCTV monitoring to ensure everyone working or visiting has left the building at the end of the day. All mail, package deliveries, and vendor services can be handled through the security area.
Assessing Threat Risk and Timely Reports
You can count on security specialists experienced in assessing the threat risk in any situation. All problems and potential problems will be handled as discreetly and completely as possible. You'll receive full documentation in timely written reports for any necessary inspections. All daily reports are done and made available when needed.
Grounded and Mobile Capabilities
Active Security can provide both stationary and mobile security specialists. Mobile units can patrol the outside and any associated parking areas. You'll get complete security flexibility with one company. All security guards are able to handle emergency situations both in and outside of your high-rise building.
Contact us today at Active Security and talk to us about your high-rise security needs.
Request A Quote
fill out the form for a free quote
Client Testimonials
Toront's Trusted Security Guard Company
I might want to thank you and your staff for your proceeded with business relationship. We have gotten a larger amount of polished methodology than is business as usual for the security monitor industry.
I might simply want to state what a magnificent administration you gave us and your security watches went well beyond their obligations to ensure our works was protected and secure. I might exceedingly prescribe your organization to my companions.
You grasped the significance security had on the occasion overall. Most of the gatekeepers on location were extremely proficient and accommodating all through the whole span of the occasion and you met these exclusive requirements.
I have hired them over multiple occasions and have not had any issues or complaints. They provide an excellent service and we were at ease because of the frequent updates. Thank you!
Best Security Organization in the Peel Region, Professional Supervisors/staff provide excellent service at any kind of event , have had their services for multiple events, would highly recommend their services.
Guards are well trained and professional. I have hired one guard to escort my private vehicle. Great Service!! Wish you all the best Ravneet!! Appreciate your service!