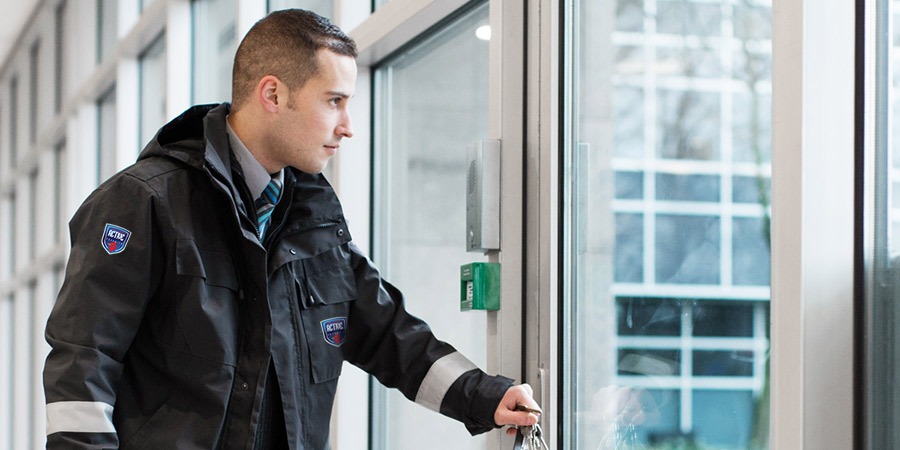 Condominiums and apartment buildings with security concierge are popular for those wanting the feeling of extra protection from the dangers of the outside world. It helps reduce the odds of anyone breaking in, vandalizing property, or stealing. Active Security provides security concierge experts that become a valued member of your organization and community.
Core Concierge Responsibilities
A condominium concierge plays a vital role in managing the day to day tasks of the residential community. These tasks include, but are not limited, to the following core duties:
Provide basic first contact advice and support to residents
To actively ensure the security of the building and premises through visual inspection
Verify and log visitors to the building, and issue parking permits when necessary
Book and coordinate elevator bookings for residents and delivery staff
Record any findings in line with policy and procedure
Take appropriate action in the event of a fire or emergency and calling emergency services
Log any reported maintenance issues and liaise with building management personnel
Verify Visitor Access
Condominiums with front door points of access are made safer with the addition of a concierge security guard. Your tenants will never be surprised by unexpected or unwanted guests. You can feel confident that loitering and break-ins are less likely to happen.
Accept Deliveries of Mail and Packages
Our concierge specialists will receive and check any resident mail or packages so they are kept safe and easily accessible. It's perfect for residents who working long hours or are away on vacation. Packages can be kept in a safe location for the rightful recipient until it can be picked up.
Secure Building and Grounds
The concierge security guard is also watchful for the security of the building and grounds. It helps prevent break-ins, theft, and vandalism of the property and parked vehicles. You can add more value to your condominium community through extra security features.
Security Concierge Experts
All of our security personnel are trained to handle emergency situations. A security concierge needs to know when it's appropriate to call 911 for assistance and to make sure protocol is followed if someone is seriously injured, has a heart attack, or any other life-threatening event occurs.
Call on the experts at Active Security and find out more about our security concierge services today. We'll make your tenants feel more at home.
Request A Quote
fill out the form for a free quote
Client Testimonials
Toront's Trusted Security Guard Company
I might want to thank you and your staff for your proceeded with business relationship. We have gotten a larger amount of polished methodology than is business as usual for the security monitor industry.
I might simply want to state what a magnificent administration you gave us and your security watches went well beyond their obligations to ensure our works was protected and secure. I might exceedingly prescribe your organization to my companions.
You grasped the significance security had on the occasion overall. Most of the gatekeepers on location were extremely proficient and accommodating all through the whole span of the occasion and you met these exclusive requirements.
I have hired them over multiple occasions and have not had any issues or complaints. They provide an excellent service and we were at ease because of the frequent updates. Thank you!
Best Security Organization in the Peel Region, Professional Supervisors/staff provide excellent service at any kind of event , have had their services for multiple events, would highly recommend their services.
Guards are well trained and professional. I have hired one guard to escort my private vehicle. Great Service!! Wish you all the best Ravneet!! Appreciate your service!