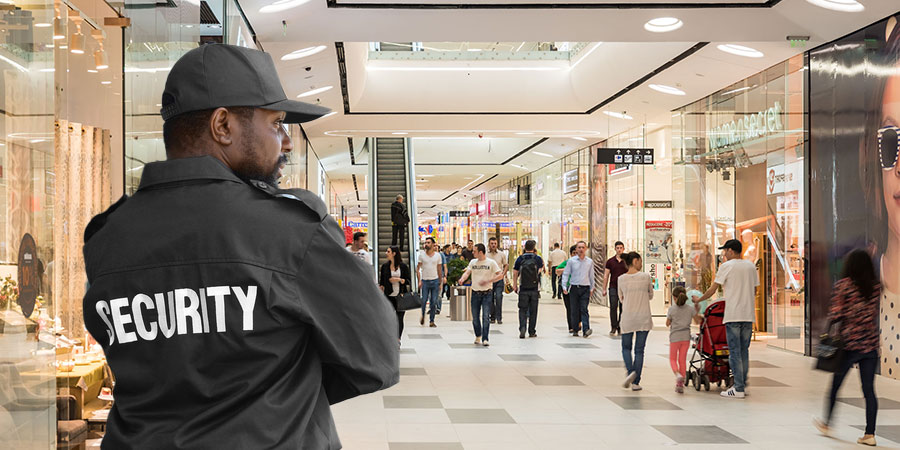 Retail shops, department stores, and malls all have specific needs and benefit tremendously with the addition of private security services. Hiring a security guard can help deter and eliminate many problems, including theft, altercations, and potential acts of violence that can emerge in crowded environments. At Active Security, we handle all details in a way that ensures your property, employees, and customers are safe and that your customers are able to enjoy their shopping experience. Enhance your loss prevention strategies with the addition of our highly trained security guards.
Behavior Observation and Problem Intervention
Our security guards are experienced at monitoring individuals and groups to watch for signs of suspicious behavior that precedes threats, such as harassment of others, altercations, violence towards others, theft and vandalism. Once these behaviours are identified by our guards, they ensure that physical removal of the offending individuals is done in a discrete manner under the duty of care.
Loss Prevention and Shoplifting Deterrent
We understand the negative impact shoplifting has on any retail establishment. Our security experts are trained to monitor large and small groups for signs of potential shoplifting. Safeguard your profits and reduce loss through unnecessary theft. Give your managers and employees a way to stop shoplifting in real-time.
Crowd Control and Social Distancing Compliance
Special events, holiday sales, and busy malls are all safer by having security on hand to manage large crowds. We help block areas to stop access or redirect foot traffic. Our security guards can help with parking and securing areas to manage crowds visiting your retail store.
Covid-19 has also brought social distancing mandates to the forefront. Our security personnel can effectively monitor social distancing compliance for the safety of everyone.
Contact us at Active Security and find out more about the benefits of hiring private security for your retail establishment or mall today.
Request A Quote
fill out the form for a free quote
Client Testimonials
Toront's Trusted Security Guard Company
I might want to thank you and your staff for your proceeded with business relationship. We have gotten a larger amount of polished methodology than is business as usual for the security monitor industry.
I might simply want to state what a magnificent administration you gave us and your security watches went well beyond their obligations to ensure our works was protected and secure. I might exceedingly prescribe your organization to my companions.
You grasped the significance security had on the occasion overall. Most of the gatekeepers on location were extremely proficient and accommodating all through the whole span of the occasion and you met these exclusive requirements.
I have hired them over multiple occasions and have not had any issues or complaints. They provide an excellent service and we were at ease because of the frequent updates. Thank you!
Best Security Organization in the Peel Region, Professional Supervisors/staff provide excellent service at any kind of event , have had their services for multiple events, would highly recommend their services.
Guards are well trained and professional. I have hired one guard to escort my private vehicle. Great Service!! Wish you all the best Ravneet!! Appreciate your service!